Date:
1980

Title:
Loverboy Album Cover
Client:
Columbia Records
Art Director:
Dean Motter
Artwork:
This Album cover is based on the Untitled, I was thinking about you series of art works.
For the cover the band lyrics were typed over a Polaroid self portrait.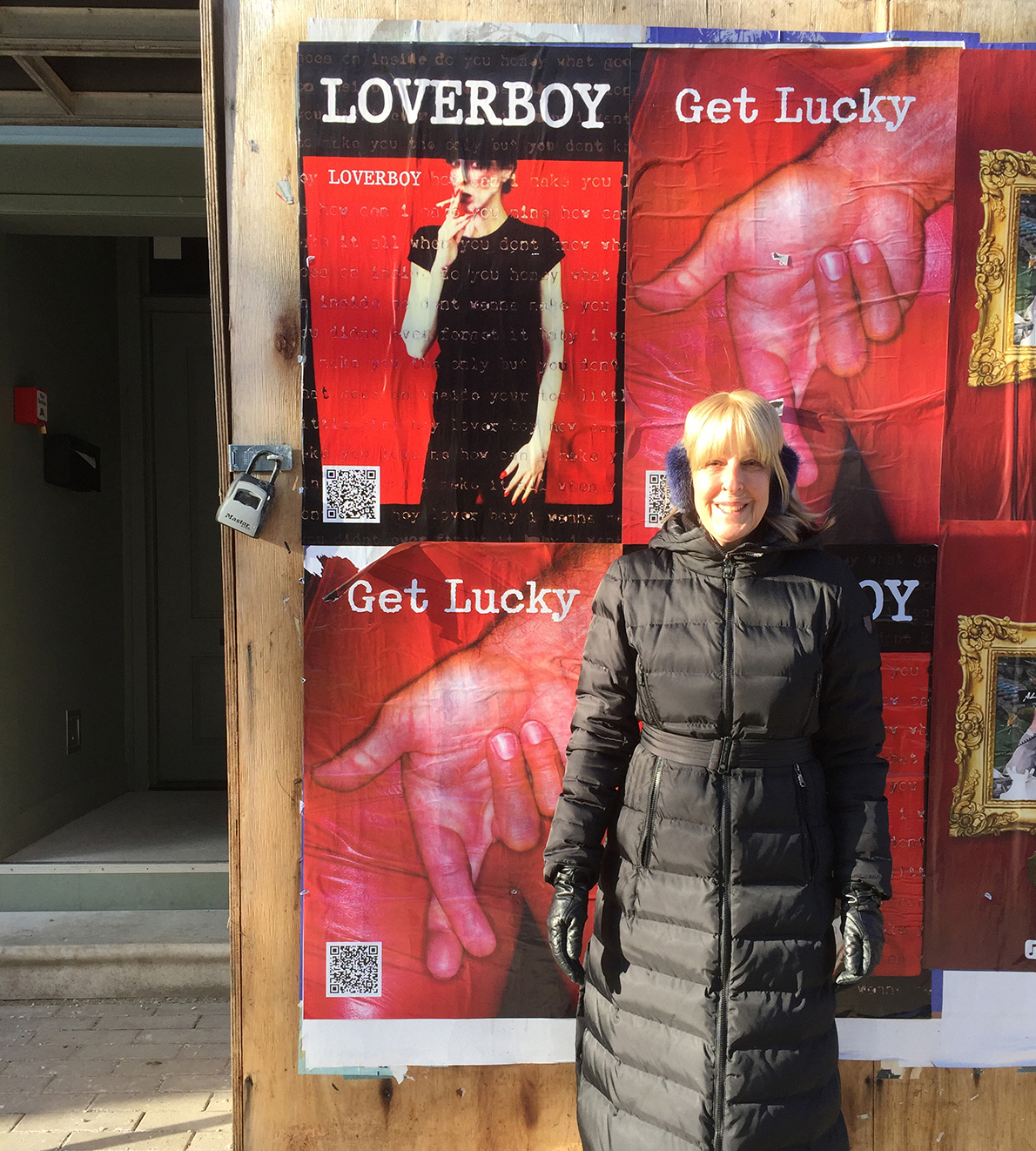 Artist with Loverboy album cover art as seen on local hoarding, 2022.